Real-time tracking, management & control for apparel industry
Grow and scale your business feeling sure about your production.
With portable devices, transform your business from paper & excel sheets, into a "Smart" factory.
Manufacturers using Epoptia MES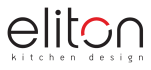 The whole organization will have access to production information
Operators work more efficiently without leaving their posts.
You only need seconds to track an order & minutes to plan accurately.
Digital work instructions
Extend the capabilities of your ERP.
Integrate seamlessly into existing manufacturing procedures
Extend the capabilities of your ERP
Integrate into existing procedures
Collect data from machines
Import data from excel
Print your labels